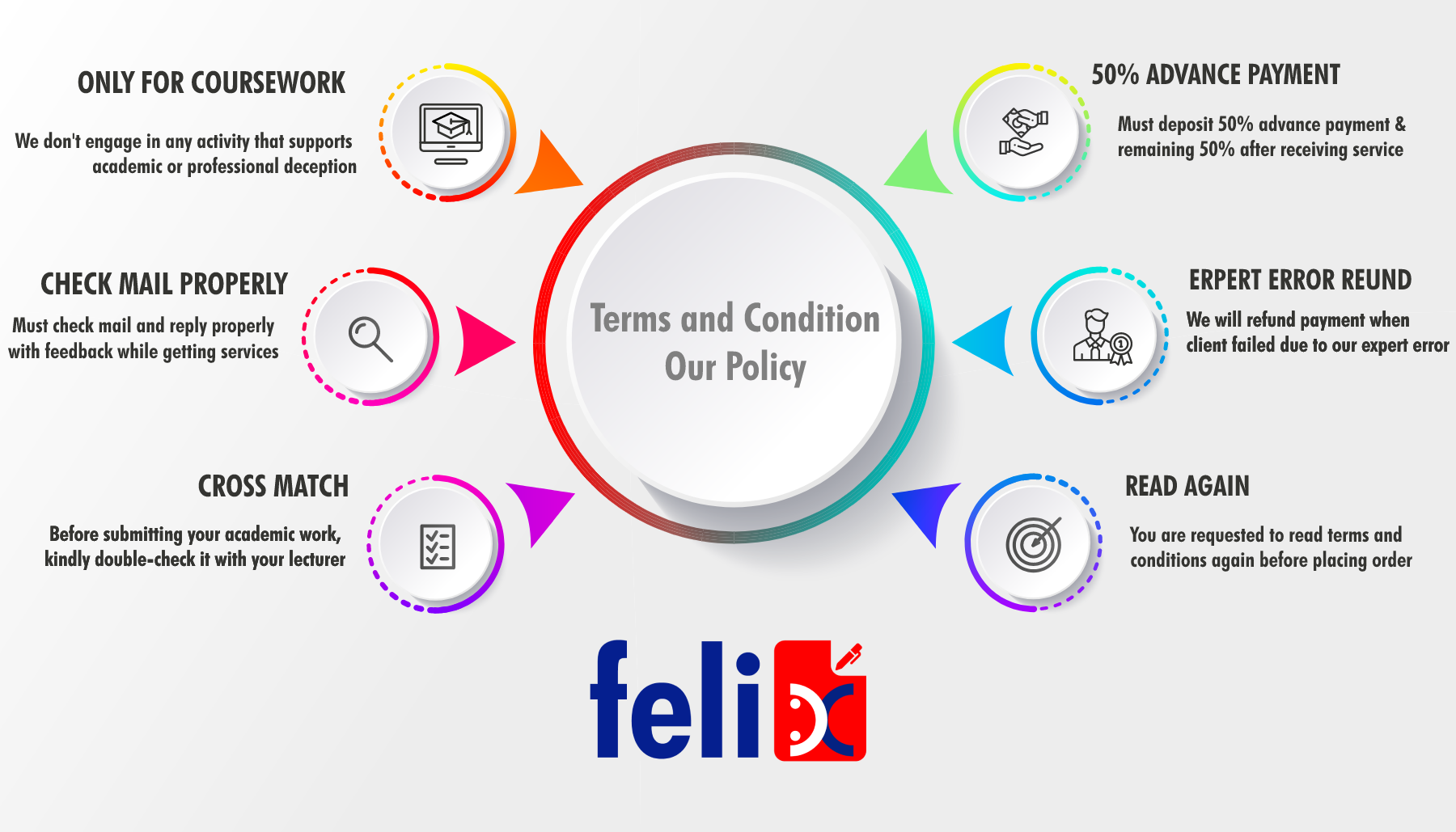 Terms and Conditions
Our academic writing services are not authorized to be used for our research papers or coursework.

 Our Writing Assistance can only be used as a guide to help you prepare your Assignment/Research Paper or Coursework.

We don't engage in any activity that supports academic or professional deception.
Correction Policy
Felix is always cooperative with clients and helps to achieve the best result. Felix will make corrections based on your teacher instructions and guidelines. 

We eagerly wait for your cooperation during correction time. Please remember that you have to give a minimum 24 hours for corrections and correction is off on Sunday.

Don't submit your assignment without doing correction. 
Submission Policy
Before submitting your academic work, kindly double-check it with your lecturer. Suppose the lecturer provides the feedback. We'll do it again based on your lecture feedback.

Kidly don't submit your assignment /coursework without checking by lecture or any senior students.
Payment Policy
Our payment policy states that you must deposit a 50% advance payment and the remaining 50% payment after receiving your assignment.
Refund Policy
We would have a refund policy if any client failed due to our expert error. 

If you're not, review your assignment/coursework before final submission by your instructor/Lecturer.

A refund would not apply in this situation.

You have to take feedback 2-3 times from your lecture. If you submit your assignment without checking your lecturer, then we can not offer your refund.